Our Highsnobiety Fall Style Guide is here to help you bring the heat as the weather cools down. From curated picks to trend forecasting, we have everything you need to season-proof your rotation.
Last year, veteran fashion designer Damir Doma launched his new label, DIOMENE, stating in the press release for its first collection that "I wanted to create clothing that is reduced and liberated from the pressure of being simply new."
His statement echoed a sentiment that is being shared across the industry, especially post-pandemic, with labels such as Gucci, Bottega Veneta, and Saint Laurent also not sticking to the traditional fashion calendar and cutting down their yearly show output to take a new, more "trendless" approach.
"We often question: 'What is fashion design… do you really have to make garments under your name every season?" Wanda Wollinsky, one of the three creatives that make up the fledgling German label Kasia Kucharska, recently told me in an interview. A label making a name for itself through 3-D printed clothing that you'll have recently seen on our latest cover star Julia Fox, Kasia Kucharska is another high fashion brand that is opting out of the trend cycle.
This is a conversation that has been had for some time. Back in 2016 GAP's CEO blamed a lack of trends for killing the company's business, but it was during the pandemic when the  really took over. One of our reports during that time pointed to an era of silent streetwear, and trend forecasters were becoming certain that the future was trendless.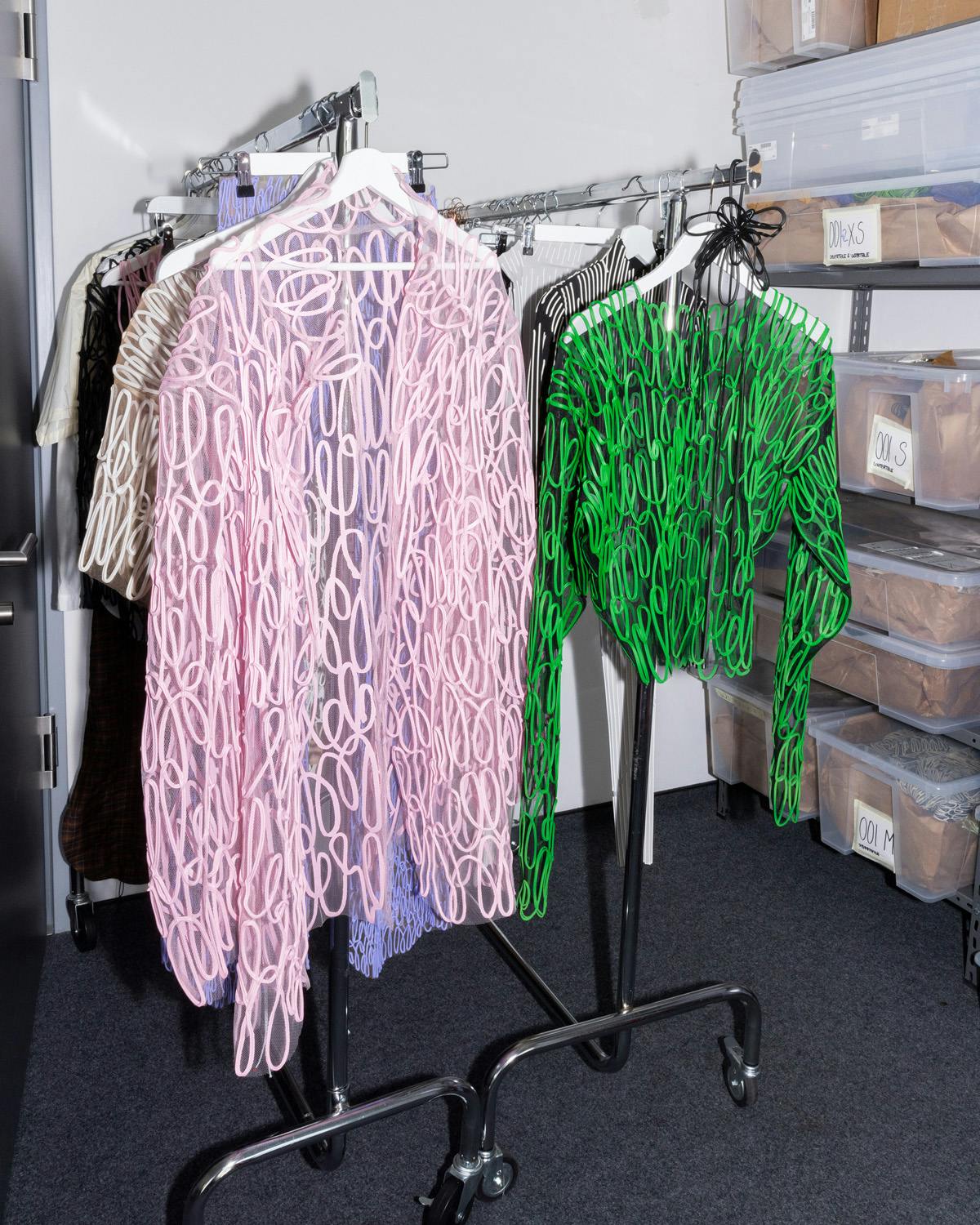 With nightclubs and international travel back open, it's not only Kasia Kucharska and Diomene who are questioning the need for newness each season. "Since the pandemic, I've stopped buying as many clothes as I used to and I guess that's a byproduct of the increased trend cycle because it's so fast now that it's almost impossible to catch up with," says Lauren Cochrane, a Senior Fashion Writer at The Guardian.
At a time when fashion trends are being created faster than ever, is the solution to not even try and keep up with seasonal fads? Even TikTok, the app which is being peddled as the main culprit for the never-ending trend cycle, has users questioning what the point in it all is.
Whether it be coastal grandmother, turning scarves into balaclavas, blokecore, or the jellyfish haircut, with every passing minute it feels as though the video-sharing app has spawned another viral micro-trend that will die out almost instantly. But, my FYP has actually had a few videos recently advocating for the complete opposite.
One such video from Laina Ozark even challenges viewers to write in the comments section something that hasn't been trending in some form over the past five years, and I struggled to think of anything to comment.
In response to Ozark, Wisdom Kaye added "because we move so quickly everything exists at once." The fashion content creator with over 8.5 million TikTok followers went on to say: "my hope in the way that we carry on is that because we don't have to worry so much about what is trending right now in this particular time, we as people can actually consume less."
Maybe this is partly also because I am growing up, and so my FYP has sensed my reluctance to keep up with the cool kids. But, when TikTok's users are the ones sticking a middle finger up to whatever's popular, then I think it's really time to listen.
"Clothes in the hype era aren't products to own, they're moments to broadcast, to share on Instagram for 24 hours. They're here, then they're not. More like memes than products," Alec Leach writes in his book The World Is On Fire But We're Still Buying Shoes (2022). And it's gotten to the point where it feels as though everything is, in one way or another, on-trend.
I mean as soon as something is condemned to the "unfashionable" pile, Balenciaga will most likely create a hyper-ironic version of it and suddenly it's simultaneously trending and… not trending.
"I think that's quite a positive thing in a way," says Cochrane. "There's an anything-goes approach to fashion that is not so dictatorial. The flip side of trends being impossible to keep up with is that there's a genuinely open-minded and experimental approach in the general zeitgeist."
If we take pants, for example, we know that previous generations can roughly be split up by the dominant silhouettes: the 60s was the era of skinny jeans, by the 70s they had morphed into flares, and then the closer you get to the end of the 90s the baggier denim gets.
Fast forward to 2022, and the likes of Justin Bieber and A$AP Rocky are rocking massively oversized legwear, while Lancey Foux, Diesel, and Saint Laurent claim that skinny jeans are the best thing since sliced bread, and then Harry Styles and Coperni are putting flares on the agenda. It's mayhem, and so the best answer is just to choose whichever style you like the most — or give them all a go.
With so many trends happening at once, I think we are starting to see a level of apathy. It takes a lot of the fun out of being early to the newest thing and the cultural fatigue means that there's more value in investing in something that will last you long term. AKA — just wearing what you actually want to wear.
Or, if you want to be cynical, this could all just be a hashtag-ridden trend in itself.